Note: You can click on each image to see it full size
After seeing a positive comment on my post regarding vegan wine touring in Bordeaux, my girlfriend Marya encouraged me to do a piece on Reims. Reims was on our itinerary because we wanted to do some champagne tasting. More on that in a bit.
When researching vegan options in Reims, practically the only thing that turned up in searches was a complaint about a vegetarian being angrily refused service by the chef of an upscale restaurant. But we had loads of luck getting plenty of food to eat. Granted, not a great deal of variety, but we did fine for the few days we were there.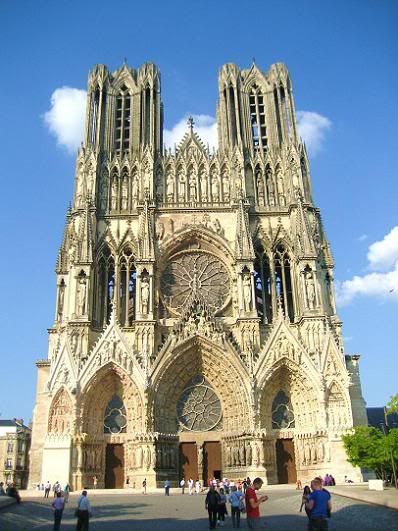 Above is Notre Dame Cathedral, Reims. Practically identical to the one in Paris, it is where all of France's kings had been coronated.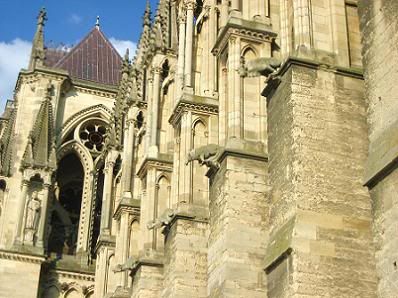 Fascinating that they chose to have farm animals as gargoyles. Not quite sure what that meant.
Our first stop for food was at Sushi Shop.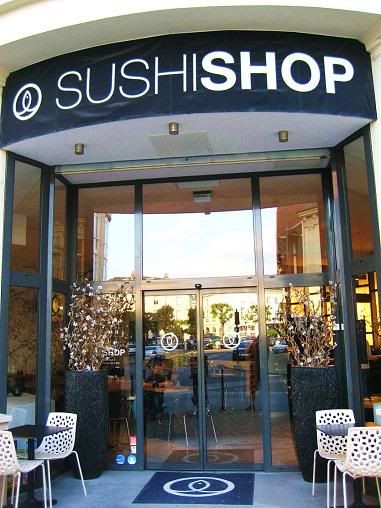 Sushi Shop
Rue de l'Arbalète, 51100 Reims, France
We started off with this edamame and wild rice salad and miso.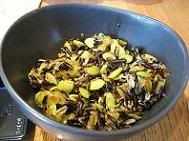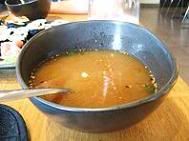 Then had a huge plate of veggie sushi, finishing it off with a bowl of mango.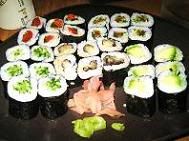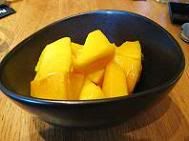 Marya used her chopstick wrapper to show off her awesome origami skills. Behold, the incredibly life-like origami duck and turtle.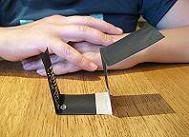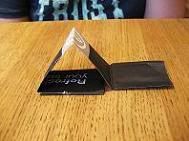 After a hard day of champagne touring, we stopped at Le Gaulois (
2 Place Drouet d'Erlon, 51100 Reims, France
), for more champagne. I can't recall precisely what they offered free at the table, but I'm guessing it wasn't vegan. We opted for a plate of pomme frites.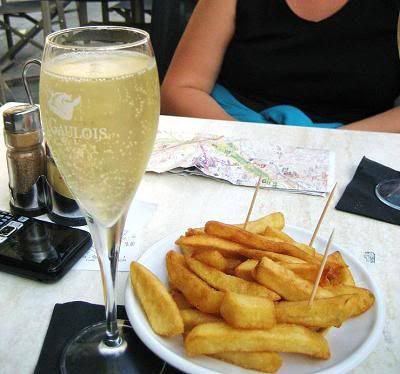 To our pleasant surprise, the fries were provided gratis. The frites were probably the only thing we could eat there, but worth a mention for their kindness.
Several places along Drouet d'Erlon close to our hotel offered Italian dishes, such as this Pizza Pino(82 place Drouet d'Erlon, Reims, France: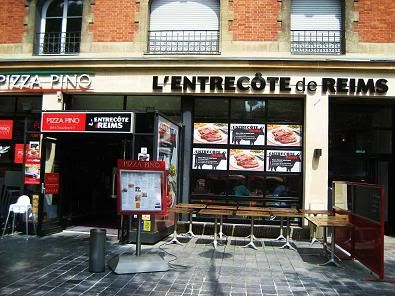 A fan of the carbs, I was happy to get a plate of spaghetti with marinara and a mushroom or two.
And Marya got this beautiful veggie pizza sans fromage:
Some helpful hints for Reims:
Bristol Hotel was where we stayed at 76 place Drouet d'Erlon, booked through Yahoo! Travel for fairly inexpensively. It's walking distance from the train station, and right in the middle of Reims' pedestrian walkway where there are many restaurants and bars. Also relatively close to the Notre Dame Cathedral. It wasn't a 5 Star hotel, but it worked well for us. And, I'm sure this is the case everywhere in Reims, but the water out of the bathroom faucet was like Evian. All the natural lime in the water table, I'm guessing.
Champagne touring: The Reims Tourism website was invaluable for planning our tours of the champagne chalk caves and tastings. There is a full list of the champagne houses in town, and links to their websites.
For champagne tastings, you'll need to reserve them weeks in advance. Some require payment when booking. We were only be able to do two each day, as we needed to time them with the hours the houses are open and when they do tours in English. Happy note: most of them are within walking distance from each other.
Some pics of the champagne tours:
Ruinart
, the oldest champagne house in the world: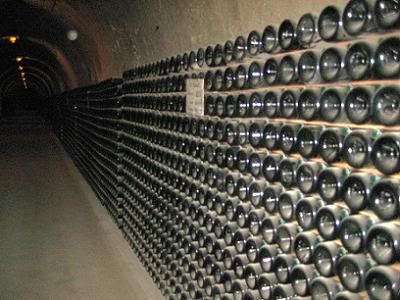 Take one down, pass it around...
The outside of
Veuve Clicquot
: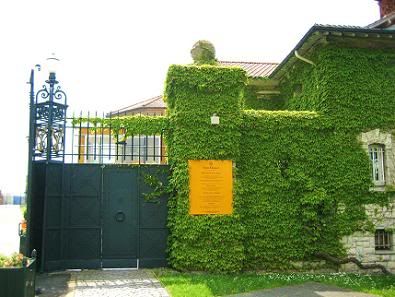 Steal this wallpaper: 10,000 bottles of champagne, in Ruinart's chalk cave.