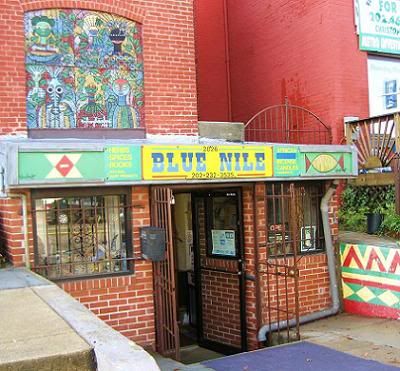 Blue Nile
(link is to their Yelp page)Herbs, Spices, Body Care, Books, and Incense
2826 Georgia Ave NW
Washington, DC 20001
Phone: (202) 232-3535
According to Google Maps, Blue Nile is 312 feet from my front step. Yet, we'd passed by the place dozens, perhaps hundreds of times before stepping in to see what the place is all about.
When we did finally check it out, it quickly became an indispensable source for our spice rack. Blue Nile has just about every imaginable spice sold in bulk.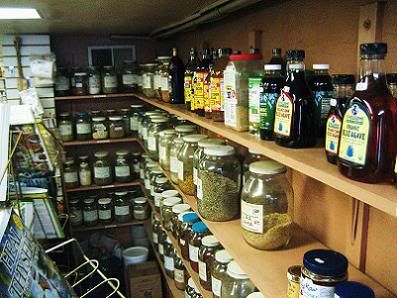 Visit Blue Nile and you'll see the walls are lined floor to ceiling with spices. They're also a source for Pink Himalayan salt, which is gaining popularity because it's got 84 or more minerals and trace elements in it.
The place is small and gives you the impression they've been there forever. But they are, for sure adaptive. They are presently phasing in organic spices. It appears they periodically review their products, because they discontinued my favorite shampoo after discovering it had ingredients they felt they should not sell. Because of this change, I've adapted with them, choosing the shampoo they replaced my old one with. Once I bought a bottle of milk thistle capsules and quickly returned them when I realized the capsules were made of gelatin. Now the milk thistle they have has capsules made from millet. You won't get that sort of response when you complain about a product at Target.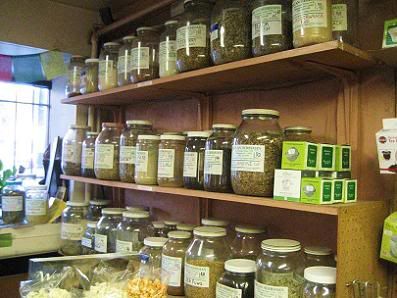 Most of their customers seem to be seeking herbal remedies for specific ailments, and those behind the counter are happy to make recommendations, quickly checking their references if necessary. It's very cool to see so many people trying alternative medicines, taking charge of their own health.
They also have a selection of books, including some raw food preparation books (can you really call them "cookbooks"?).
Not pictured are two of their walls filled with soap products, plus another wall full of supplements.
I wanted to do a post about this place for many reasons. For one, they're a local business, and I'm all about supporting our local economy. For two, though they do sell many bee products, they do appear to be mostly vegan. I guess that'd make them
beegan
. All their soaps and shampoos are vegetable based. They're also very raw friendly - they have chia seeds in bulk, the full line of Bragg's products, and
Raw Revolution
bars. Most of their spices are $1.00 per ounce, but the prices are going up as they convert over to organic spices. The organic spices I've purchased from them have been $1.50/ounce, which I think is a pretty good deal.
Another thing I like about the place is that they sell fair trade sugar. As I'm a proponent of fair trade, they get extra points for this.
When you're 20 feet away from Blue Nile, you'll smell incense. Walk down the steps into the place, and you'll hear great jazz (not "smooth jazz") from either the local jazz station or from their own collection. When you leave, you'll smell like incense. That's one thing I love about my visits there.
Blue Nile is roughly between the all vegan restaurant
Soul Vegetarian
and all vegan
Everlasting Life Cafe
. So if you're in the neighborhood, stop in!