Since we've started getting food deliveries from a local farm club
Arganica
, we've had access to a great variety of mushrooms. The oyster and lobster mushrooms are great substitute for some seafood dishes.
Marya made this lovely shrimp scampi on red quinoa with both oyster and lobster mushrooms.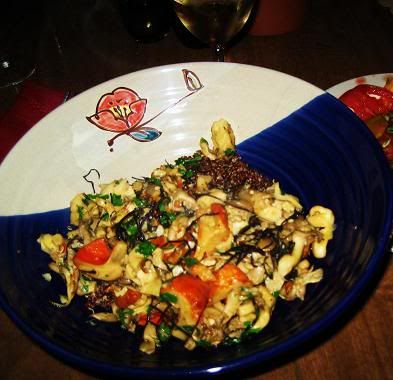 The recipe came from the
Carb Conscious Vegetaran
by Robin Robertson. Marya took liberties with the recipe and added the lobster mushrooms.
And from the Jan-Feb 2009 issue of Veg News came this
Clam-Free Chowder
: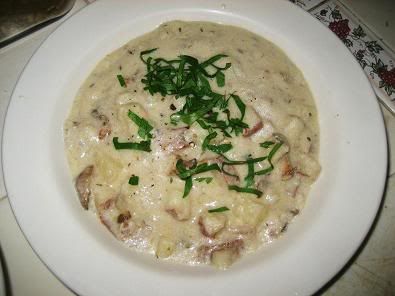 The primary ingredient is oyster mushrooms. As a former aficionado of the clam chowder, I'm convinced this would fool any omnivore.