Greenfest is annual 2 day festival hosted by the partnership of Global Exchange and Green America. We spent most of this past weekend there.
The event features vendors, speakers, and organizations focused on community action, fair trade, responsible investing, organic food, and the green economy.
We attended this discussion on eating raw and vegan, featuring local nutritionists on the Green Lifestyle Stage: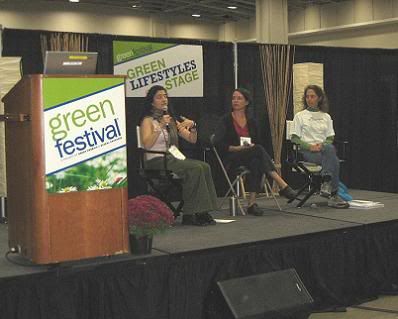 And this talk about urban gardening hosted by
GardenGirlTV.com
gardener Patti Moreno in the Organic Gardening & Urban Farming Pavillion: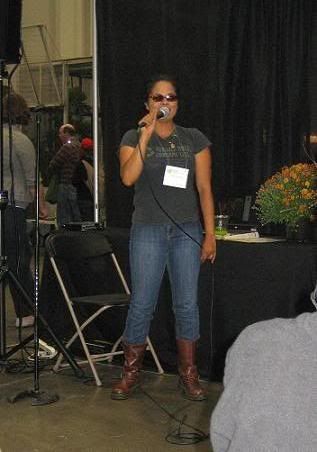 We just happened by Ralph Nader: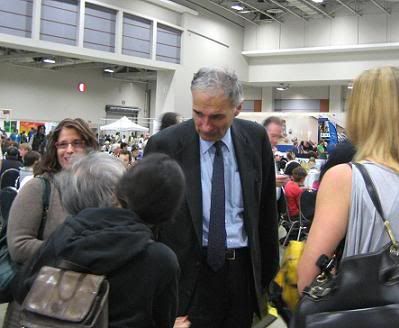 Many vendors were on hand, such as Twin Oaks: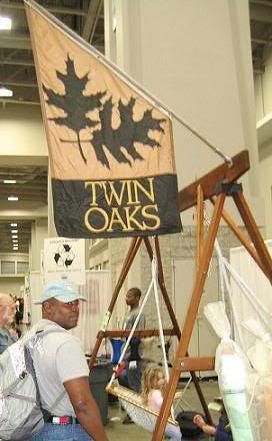 Twin Oaks was there selling their
hammocks
, but we're more familiar with their
soy products
(more on them next week).
Also there was
Calypso Organic Selections
, a spirits distributor in DC that features many organic and fair trade wines, including some vegan.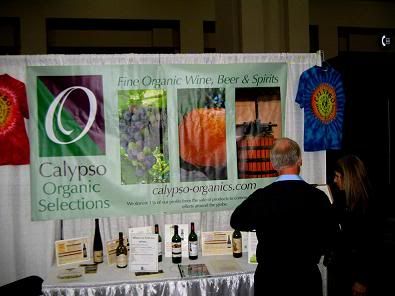 And they've got a food court that was all vegetarian - mostly vegan. We got the raw platter from the
Mojo Juice Club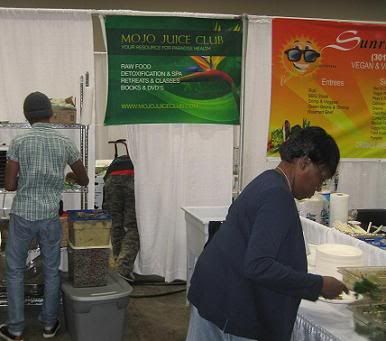 The platter had a pistachio burger with hummus, wild rice pilaf, and a marinated kale salad.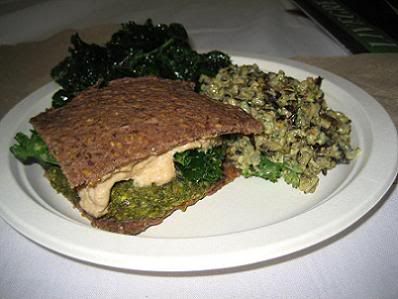 The following day we had food from Nyota's ting Vegan Catering Services.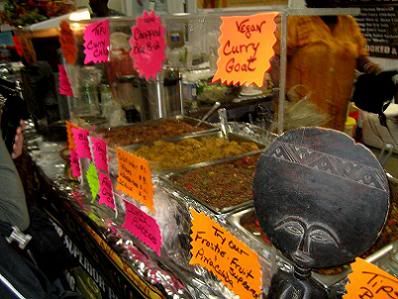 We sampled their vegan curry goat, spinach and mushroom salad, and raw jerk nut meat, plus the peach pie.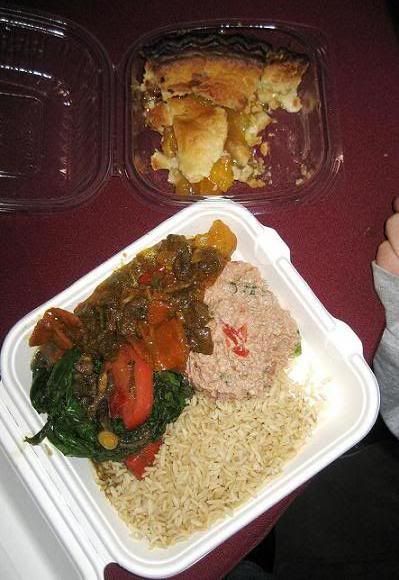 It was amazing. The spinach mushroom and the jerk nut meat tasted like something we could probably do at home, but the curry goat was unbelievable. It had a very smokey flavor and had a consistency that had me concerned they might have thrown the word "vegan" on their poster just to make sure us crunchy folks would buy it at GreenFest.
And no Greenfest would be complete without a trip to the Organic Beer and Wine Garden: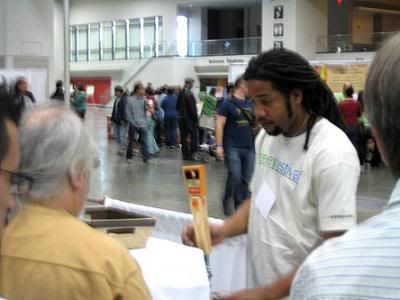 Calypso Organics provided the wine, and Peak Organic supplied the beer.
Many vendors sold pins, magnets, books, t-shirts, and such.
I couldn't resist snapping a photo of this: