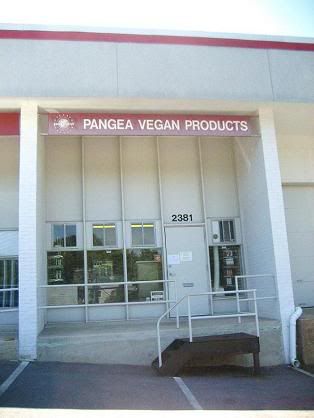 Pangea
2381 Lewis Ave.
Rockville MD 20851
You may have heard of Pangea - their adverts are commonly seen in Veg News. They're a popular mail order source of vegan food and footwear. They also sell belts, suits, pleather jackets, wallets, and even vegan pet food.
One thing that always comforts me about anything I purchase at Pangea is that I know that they also take into consideration the human element of the products they sell. Not only are all their products vegan, they're also all either fair trade, union made, or from a country known to have fair labor practices. That's important to me when I'm buying a pair of shoes.
Pangea opens their doors only two days a week: Saturday and Sunday from 11:00AM through 6:00FM. If you're going to visit them, they're only a hop, a skip, a jump, a stone-through, and perhaps another skip from the
Twinbrook Metro Station
on the Red Line.
They've got a nice selection of shoes: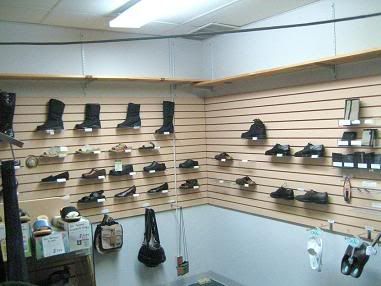 And a great selection of food: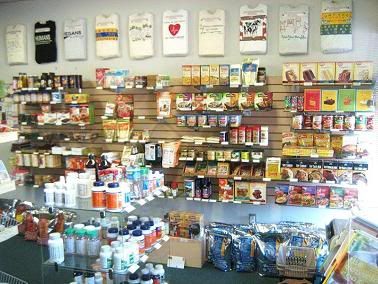 They also have a lot of things refrigerated, including (my favorites)
Field Roast
products and
8 different makes of Cheezly
vegan cheese. They also sell
Daiya Cheese
by the 5 lb. bag.
And many supplements and other health products (such as vegan condoms):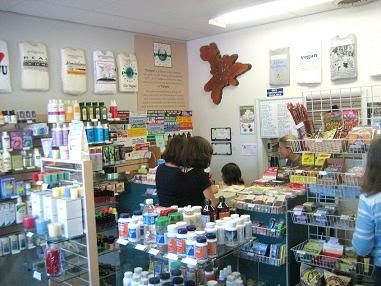 The nice lady operating the register that day allowed me to photograph her tattoo, with the agreement that I wouldn't capture her visage: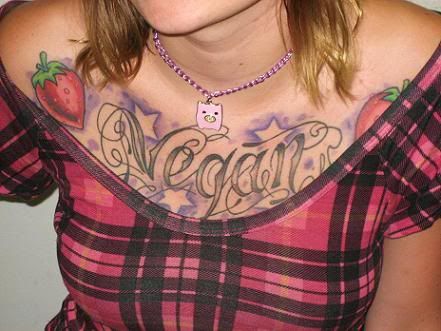 As with other fully vegan places, I often catch myself spending extra time there just savoring the fact that I'm in a business that stands for everything I do.