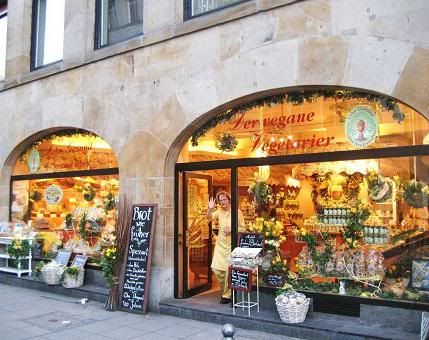 Lebe Gesund
- Stuttgart
Nadlerstraße 12
70173 Stuttgart, Germany
0711 240678
-or-
Online:
Vitality Life
Note: I was jet lagged when I wrote this, so sue me if I go astray.
I'm on my 4th business trip here in Stuttgart. Last time I flew here I was given a vegetarian meal on the plane. I had a less-than understanding crew. I eventually figured out that the company that maintains my travel profile uses as their code for Vegan the same that United uses for Vegetarian. When I went home, I fixed my profile to read "Raw", figuring that'll fix'em. Alas, I didn't get
any
special meal this trip. Thankfully the crew was much nicer this time and fixed me up with several salads and fruit plates.
Last time I was here I happened upon this this totally vegan gourmet store and went spend-crazy, filling up my suitcase with their goodies. In a region where the cuisine is very meat centered, this to me was nothing short of miraculous. It's called "Lebe Gesund" or "Healthy Living". As it turns out, they've got another store in Vikual Markt, Munich, plus one in Frankfurt. They also have an online store, but at 20 Euros per parcel and + 2 Euros/Kilo just for shipping to the states, it's a bit much. It's best just to pay them a visit IRL.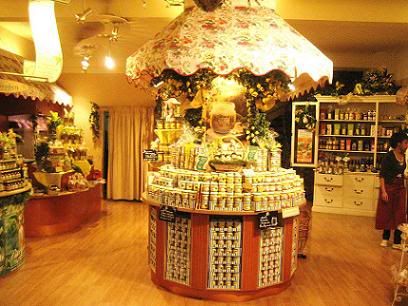 They sell sauces, dry pastas, fresh ravioli, tortillini, some fresh vegetables, fresh breads...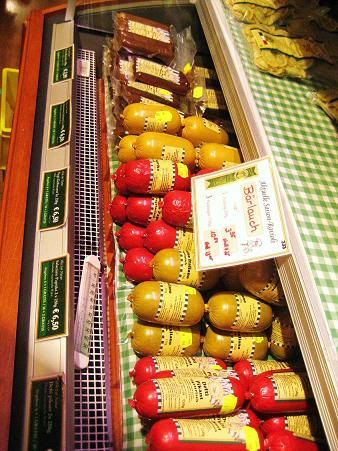 ...and loads of fake meats! On this venture I bought some sausages and breads for meals for a couple of days, but promised to return before I depart for the US, so I can once again fill up my suitcase with the stuff.