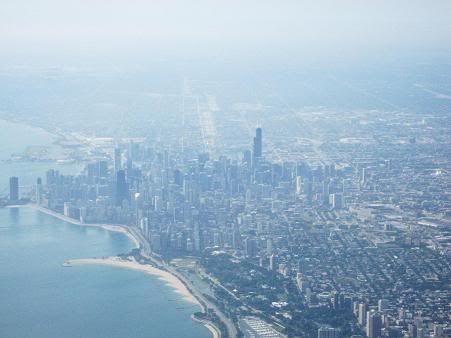 At 18 hours one way, taking an Amtrak to Chicago for a long weekend was probably the second craziest trip we've taken (I'd put going to London for a weekend at the top).
The above picture was taken just 3 days before. I had a very brief business trip to Hawaii, with outbound and inbound layovers in Chicago, arriving back home in DC just in time to catch the train back to Chicago.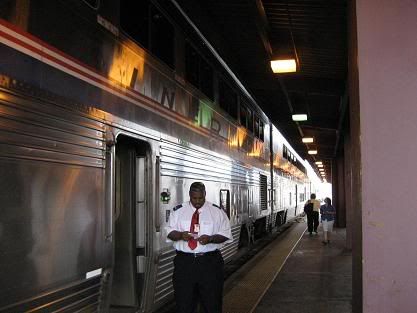 Our journey began at Union Station, Washington DC. After several hours on the train, we went to the dining car for our meal. Thankfully Marya thought to request vegan meals for us.
I can't recall who got what, but here's what we were served.
A vegan chicken cutlet with mushrooms: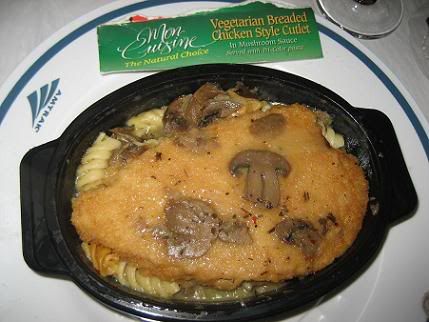 And, seriously, vegan veal. I'm surely the last vegan to knock fake meat products, but really -
vegan veal?
I mean, it's not like it would be indistinguishable from a vegan pork chop or vegan chicken breast. Why would they pick the one meat product that is among the most offensive to vegans?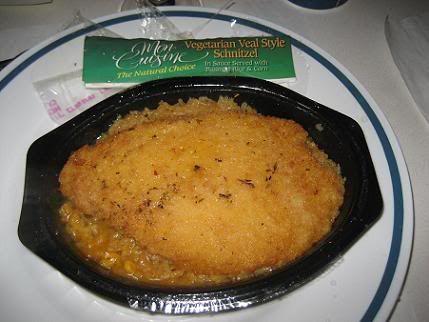 We stayed in the
Chicago Parthenon Hotel
, which is actually a hostel. It's a few blocks away from Chicago's Union Station and in the center of the Greek section of town. We loved this place, for among other reasons, the fact that there was a restaurant/bar attached that was open late.
After loading in, we took a bus North for brunch at the Chicago Diner.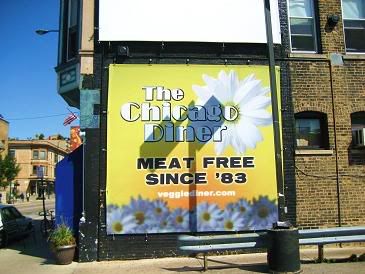 The Chicago Diner
3411 N. Halsted, Chicago IL 60657
The Diner is world famous. They serve breakfast, lunch, brunch, dinner, and baked goods, and organic beer and wine. And fantastic bloody marys. The place in itself is almost enough to make us want to move to Chicago. Then we remember that we're wearing jackets there in August. Didn't take pictures of the food - this trip was well before I started writing this blog. We bought their
cookbook
.
Our next stop was to see the Cubs at Wrigley Field. This was exciting to me as everything I'd known about Wrigley I learned from Bugs Bunny cartoons and "Ferris Bueller's Day Off".
On our way to the ball park, we saw this sign:
The
Cancer Project
is a part of
Physicians Committee for Responsible Medicine
, an organization of doctors who, among other things, promote a vegan diet.
In their words, they are
"Doctors and laypersons working together for compassionate and effective medical practice, research, and health promotion."
I love PCRM.
At Wrigley Field, representatives for the animal rights organization
Mercy for Animals
were there handing out veggie hamburgers and hotdogs. We stopped by to say hello, but declined their offer for food as we were stuffed from brunch.
After the game, we tried going to several vegan friendly restaurants, but one was closed for the evening, and the other was hosting a private party, so things didn't work out that well for us. We
know
it's a vegan friendly town, but it just wasn't our night. We ended up going to a Chinese restaurant.
Then we headed back to the bar at the Parthenon for some black sambuca.
The next day we headed back to the Chicago Diner once again for brunch, then did the tourist thing. I tried my best to hide the embarrassing fact that I was, indeed, trying to do the Ferris Bueller Tour.
We went to the Chicago Art Institute where we saw Seurat's La Grande Jatte.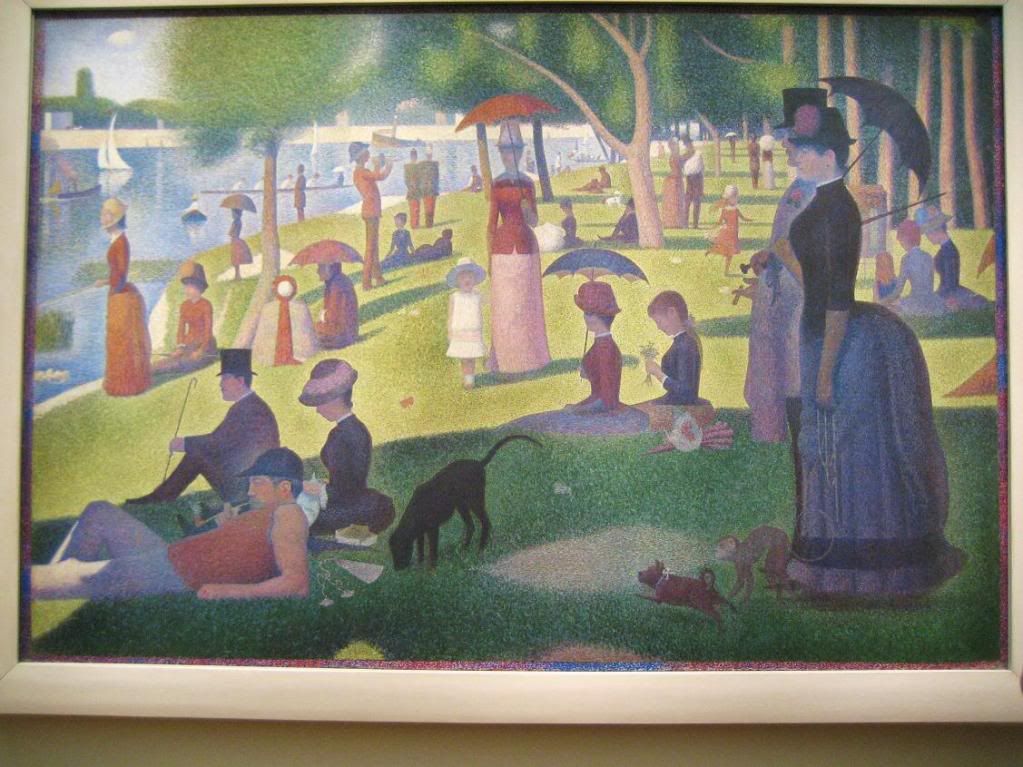 Then tried to go to the top of The Willis Tower, formerly the Sears Tower. There was a 2 hour wait, and we had to catch our train in 2.5.
Back on the street in front of the Parthenon Hotel, the Greek Festival was going on, so we got some dolmas for the return trip. I should point out that we asked around to make sure the dolmas we got were vegan. Some contained sausage - the first I've heard of such a thing.
On the homeward trip we had a lovely picnic of dolmas, almonds, and wine.