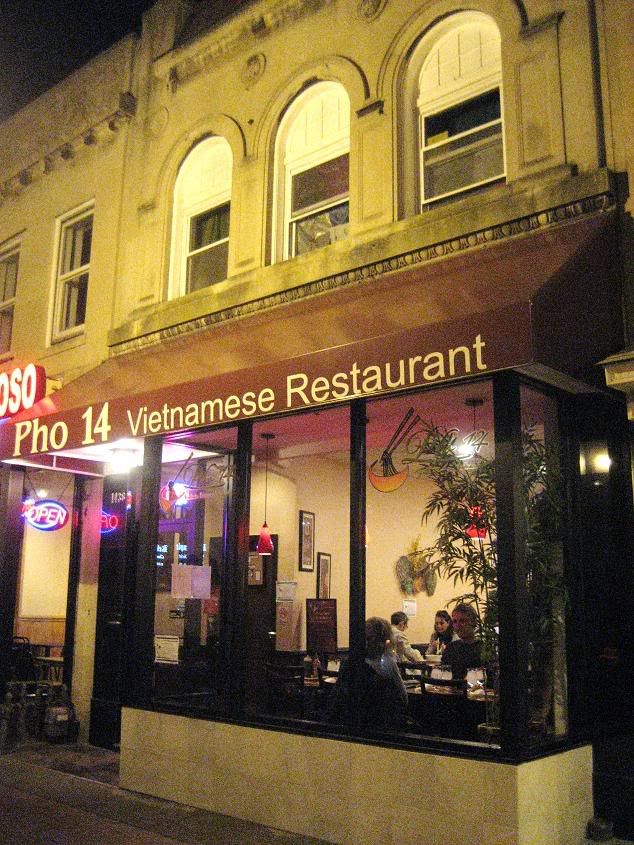 Pho 14
1436 Park Rd NW
Washington, DC 20010
Vegan Friendly Vietnamese Cuisine
For starters, Pho, or Vietnamese Noodle Soup, is pronounced
fuh
. My favorite pho for the longest was Pho Kim in Alexandria ,VA (Kim is the owner's wife, but just say the namme of the place phonetically fast for some jollies).
There's just something about pho that is particularly addictive. I've asked numerous pho restaurant employees if they put crack in the stuff, and they just giggle. I've never gotten a "no."
With much fanfare, Pho 14 opened in the Columbia Heights community of Washington DC. They've got many vegan options (though not labeled as such), but who cares - you go for the pho. Seriously - every time I've gone to a Vietnamese restaurant, I've looked at their menu thoroughly, ultimately decided on the pho, concluding that
next time
I will try another dish. And I never do. It's about the pho. I should add that the staff of Pho 14 are, without exception, very nice and welcoming folks.
Pho is primarily a beef noodle soup. Many Vietnamese restaurants pay particularly close attention to the production of their beef broth - considered to be the fundamental ingredient of pho. Apparently it's quite a labor intensive process of boiling beef bones for hours and getting the spices just right. Of course, with vegan pho you don't get that sort of attention paid to the vegetable broth.
I used to be seriously addicted to the pho of the meat variety. Before I went vegetarian, I'd have it several times a week in an odd ritual that involved rushing the carry-out pho home, lighting 30-50 candles, reheating the broth, then sitting down with the bowl of hot pho, jasmine tea, and a beer in front of a Harry Potter movie. Don't knock it... It sort of reminds me of an interview I saw with Paul Newman years ago when he said he enjoyed eating watermelon in the shower. What ev.
Though the ingredients of the beef pho are consistent from restaurant to restaurant, the vegetarian versions of pho differ greatly. Some have greens such as bok choy, some have mushrooms, some have celery, and most have way too much in the way of carrots for my taste. Nothing against carrots, just large amounts of thick boiled carrots kills it for me.
Here are a list of the core components you can expect from all sources of pho:
vegetable broth

thin rice noodles

vegetables

bean sprouts

vinegar marinated onions

jalepeno pepper slices

cilantro

Asian basil

lime wedge

hoisin sauce

sriracha hot sauce (sometimes they mix the sriracha with the hoisin when getting pho for carryout or delivery)

When you get this to go, it's like bringing home an Ikea project - you get a soup kit that you must assemble. Usually they will give you several stalks of basil from which you'll need to pull the leaves to put in your soup.

So the vegetarian pho at Pho 14 is passable. I've had a bit better, but I've had a lot worse, so Pho 14 is near the top. The vegetables here are broccoli, carrots, and mushrooms that are obviously reconstituted, so they're a bit on the gummy side. Something added here that is not seen in many vegetarian versions of pho very often is tofu - a welcome addition.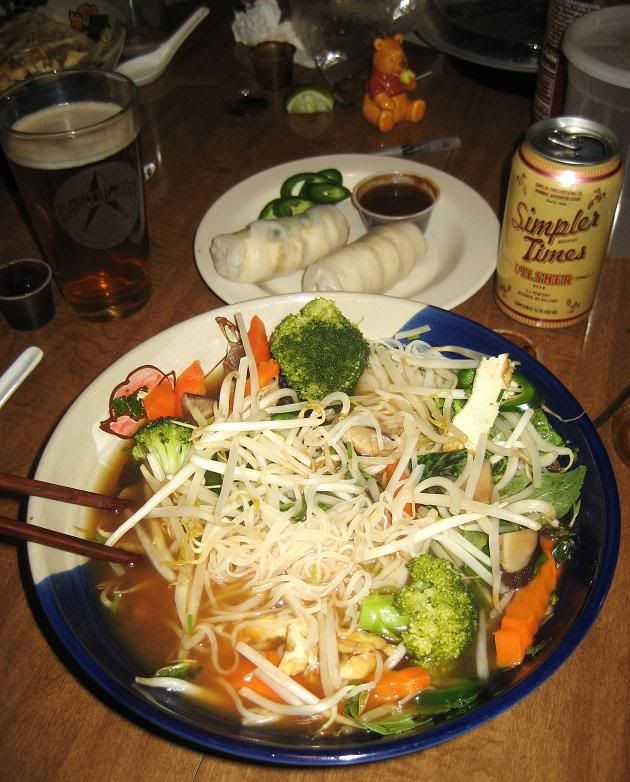 I should add that when eating at the restaurant, you have an unlimited amount of hoisin and sriracha sauces, but when you bring it home, they only give you about a teaspoon of each. I usually require about 1/4 a cup of the hoisin sauce. That is why I cannot recommend enough that you stock your own at home. Both can be purchased at most Asian grocery stores, and many regular grocery stores stock them, too. I recently picked up a 5lb. tin of the stuff at an Asian grocery in Northern Virginia. Koon Chun is my favorite brand.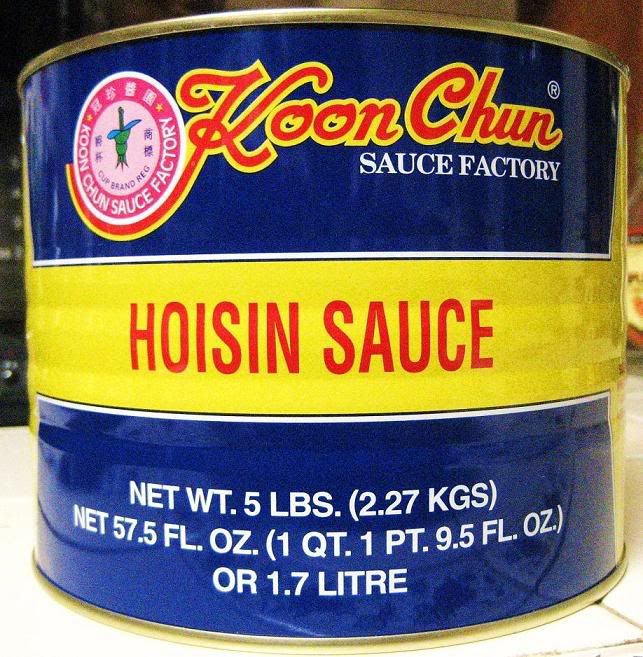 At Pho 14, if you want a beer with your pho, you've got to bring it home, along w/ a 6 pack of your favorite pilsner from D'Vines across the street at 3103 14th St NW, Washington, DC 20010.
A liquor license at Pho 14 is forthcoming...I hope.

In the recent take-away order, I also got the vegetarian spring rolls. They have either a tapioca or rice wrapper, and inside have thin rice vermicelli, lettuce, mint, cilantro, and maybe carrots. Again, Pho 14 goes the extra mile and artfully wraps tofu in the rolls. On the side is a dark peanut sauce for dipping the rolls.

It's always great fun to order pho for take-out. You get to bring home your ready-to-assemble-pho kit and build your meal. One down side to getting it to go - the packaging. They do charge extra for all the packaging necessary for you to take the soup home, which is as it should be, but there is a lot of it. The broth is separate from the vegetables which needs to be in a container separate from the rice noodles. On the positive side - all the containers are recyclable and most are reusable.

So, đi ăn pho? That's all the Vietnamese I know - which translates to: "Go for pho?"