I spent a weekend in Zürich in November, 2009. I was particularly thrilled about the opportunity to visit Caberet Voltaire, the birthplace of the Dada art movement. Dadaism began there when in 1914 Hugo Ball deserted the German army and cofounded the movement to protest the war.
It should be noted that Switzerland is very expensive. Unlike the Euro at 1.5 times the dollar, the Swiss Franc closely follows the US dollar. However, things seem to cost 1.75 to 2 times as much. Some of the fridge magnets I brought back were $10.
Opening its doors in 1898,
Hiltl
is the oldest vegetarian restaurant in Europe. It began life as an Indian restaurant that did not serve alcohol. Now, thankfully, it does serve alcohol, and it has expanded its menu.
The place was packed when I went there on Saturday, so I returned on Sunday when most everyone was in church ;-) It was still rather packed on Sunday, even as I heard the church bells ringing around town.
I was bummed to discover that their vegetarian stroganoff was not vegan, so I hit their steam table and salad bar.
As the place was so busy, I didn't bother bugging someone to tell me what was vegan. I just picked things that seemed safe. The food was pretty good, but I felt like their vegan items were limited. Though it was annoying, I was happy that the place seemed to be so busy, and with quite a diverse crowd.
---
In the north eastern corner of the Old City is
SamSes
, an all vegetarian restaurant. The place has a salad bar and steam table available all the time and wait service for menu items beginning at...I can't recall. Maybe 6:00PM. I was impressed that most of there are vegan and many are also gluten free. It should be noted that you won't find much in the way of local dishes as they try to give locals a variety of international cuisine (from their perspective).
I opted for the vegan schnitzel with frites. I pondered how amazing it was that a breaded dish was both vegan and gluten free as I quaffed my gluten-laden beer.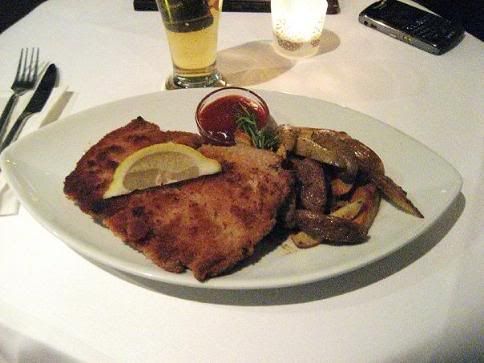 Then I went for the vegan tiramisu, which was amazing.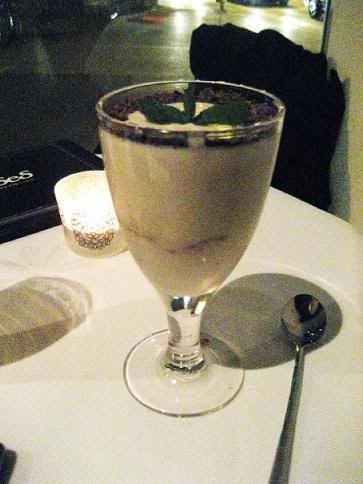 SamSes was a great experience because it's a bit away from the touristy section of the Old City, just north of the train station. The staff was quite friendly, which certainly adds to the experience, especially when you're a bit of a nervous traveler like me.